Myrcene, Caryophyllene, Terpinolene dominant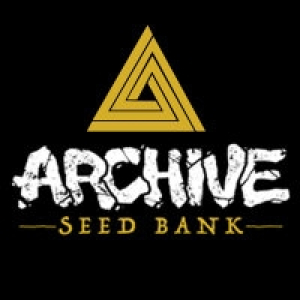 Next day delivery to the UK
FREE on orders over £100
5-7 day worldwide shipping
FREE on orders over £150
Myrcene, Caryophyllene, Terpinolene dominant
With an impressive family tree and proud heritage, Heat Wave from Archive Seed Bank is a sativa-leaning cannabis hybrid of real beauty.
It has an earthy mushroom-like aroma, with notes of fresh lemon zest and gasoline. The flower is bright green and in some phenotypes, reveals a deep purple hue beneath densely packed and frosty nugs.
Noted for its very high THC content and reminiscent of the best Headband phenotypes, Heatwave has a blissful and energetic high which is ideal for a day in nature or a stroll through an art gallery. Overall, a great morning or afternoon strain that leaves you feeling relaxed and mellow. Over-indulge and it will provide you with a happily sedated Kush-style high.
| | |
| --- | --- |
| Flowering Type | |
| Genetics | |
| Lineage | |
| Average Flowering Time | |
| Taste & Aroma | |
| Hue | |
| Yield | |
| Plant Height | |
| THC Content | |
| CBD Content | |
| Pack Size | |
Archive Seed Bank is a medical cannabis breeder specialising in rare genetic preservation, research, and heirloom clone varieties from the USA. In an attempt to preserve original cannabis clones and seedlines, ThaDocta founded Archive Seeds in the early 2000s and distributed genetics to closed groups of talented breeders and growers. After over a decade of constant seed growing and clone only comparative analysis and exhaustive verification of authenticity, ThaDocta decided to finally make some of his breeding and rare genetics made available to growers across the planet by creating Archive Seeds.
What makes us different
➡️ Straightforward three-point guarantee with every order.
➡️ Super-fast, discreet and tracked shipping from the UK.
➡️ Dispatched same-day before 2pm.
➡️ Choose free seeds with your order from a selection of premium brands.
➡️ Lower prices and seed freshness promise.
➡️ Comprehensive strain data gives you everything you need to know.
➡️ Get involved with Pips Rewards for discounts and extra free seeds.

Seed disclaimer
In the UK and in many locales around the world, it is entirely legal to buy and own cannabis seeds. However, as per our site disclaimer, all seeds are sold by Pips Seedbank as collectable souvenirs only for the preservation of cannabis genetics. Always comply with your local laws.
We take pride in our strain data. Let us know if there's an error on this page and you'll get extra freebies with your next order or 15% off!