with every pack of Ace Seeds*
* Excludes ACE Mix & Tropical Mix
Currently unpublished by the breeder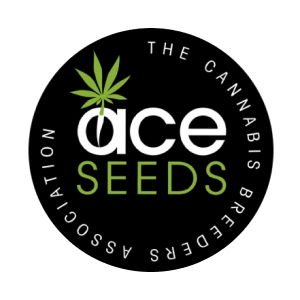 Malawi x Northern Lights Auto Feminised Seeds
Old Malawi Killer x Northern Lights Auto
Currently unpublished by the breeder
ACE Seeds presents their first 100% autoflowering cannabis strain: Auto Malawi x Northern Lights. This is a balanced hybrid with excellent vigour and structure, producing a huge and heavy main cola and powerful side branches loaded with highly resinous buds, its production and quality will surprise even the most experienced autoflowering growers.
The current improved F4 version of this hybrid produces two main phenotypes. The first phenotype (the most interesting in our opinion) produces potent sativa/indica plants (with a flowering of about 9 weeks and a half), of huge yield, very complex terpene profiles, abundant resin production and excellent flower/leaf ratio. The second phenotype develops in flowering an almost pure sativa expression (so it usually needs about 10 weeks of flowering), reaching big sizes and producing a more open and separate branching from the main trunk, allowing growers to experience very African sativa phenotypes – quite rare in current autoflowering strains.
The terpene profiles are fragrant and complex. The aromas in flowering can vary between Petit Suisse and strawberry yoghurt, and fruity juice (pineapple, pear, peach) in the better yielding green sativa/indica phenotypes. The most extreme sativa phenotypes with the longer flowering times have woodier aromas and are a little more herbal/aromatic.
| | |
| --- | --- |
| Flowering Type | |
| Genetics | |
| Lineage | |
| Average Flowering Time | |
| Taste & Aroma | |
| Hue | |
| Yield | |
| Plant Height | |
| THC Content | |
| CBD Content | |
| Pack Size | |
ACE Seeds is a group of breeders and cannabis lovers dedicated to the preservation and study of this wonderful plant. ACE Seeds offers you fresh and new genetics selected from the best of our extensive library of C.Sativa strains, collected from all around the world and preserved in our collection. We are proud to offer you these varieties listed in our catalogue and bred by ACE Seeds from our private collections. These genetics are exclusive and stock limited. We are sure you will enjoy these exceptional varieties.
What makes us different
➡️ Straightforward three-point guarantee with every order.
➡️ Super-fast, discreet and tracked shipping from the UK.
➡️ Dispatched same-day before 2pm.
➡️ Choose free seeds with your order from a selection of premium brands.
➡️ Lower prices and seed freshness promise.
➡️ Comprehensive strain data gives you everything you need to know.
➡️ Get involved with Pips Rewards for discounts and extra free seeds.

Seed disclaimer
In the UK and in many locales around the world, it is entirely legal to buy and own cannabis seeds. However, as per our site disclaimer, all seeds are sold by Pips Seedbank as collectable souvenirs only for the preservation of cannabis genetics. Always comply with your local laws.